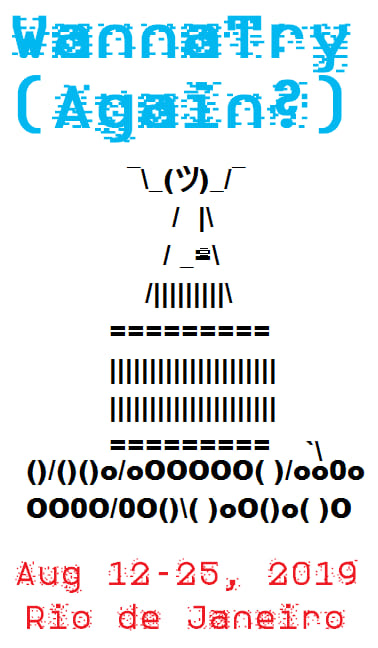 A peripatetic exhibition organized by Noemata in collaboration with Browserbased, in the streets and beaches of Rio de Janeiro.
Handing out works from Igor and Ivan Buharov (DE/HU), Chaise group (Facebook), Jagoda Dmochowska (NL/PL), Silvia Gatti (NL/IT), Ben Grosser (US), Tibor Horvath (DE/HU), Florian Kuhlmann (DE), Bjørn Magnhildøen (ES/NO), Zsolt Mesterhazy (NL), Karina Palosi (NL/HU), Dominik Podsiadly (PL), Predictiveartbot.com(WWW), Jasna Velickovic (NL/ RS), Alex Zakkas (NL/GR), Joubin Zargarbashi (NL/UK/IR), and Aad Björkro (SE).
Scroll down to see entry for the former WannaTry show organized by #browserbased that took place in Loutraki, Greece, as part of TILT platform's IASIS/ HEALING exhibition, July 12 – Aug 4, 2019.
Or click here for Noemata!