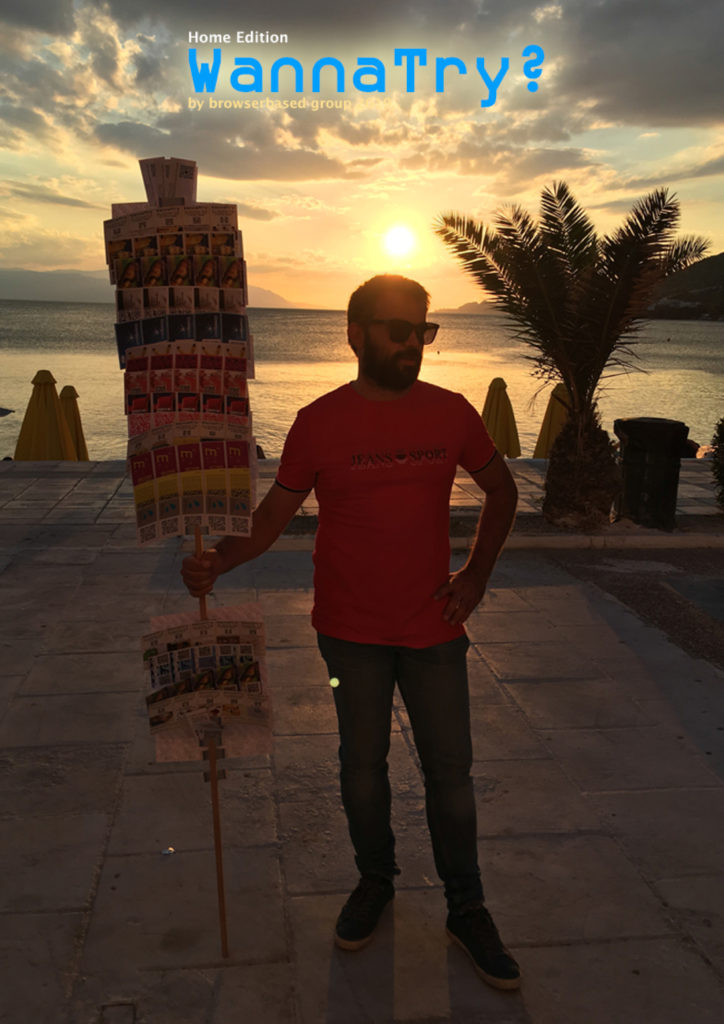 Between 12.07 – 04.08.2019, WannaTry was part of Iasis/ Healing, an exhibition organized by Tilt Platform in Beau Rivage, Loutraki, Greece.
"They must invariably have hope!"
The street lottery seller is aware that he is "selling hope". That's the trade he is into and it's the same for him and those who buy it from him. He doesn't know which ticket will win. If he doesn't sell all the tickets he buys wholesale, he may win. But mostly he loses of course, like most people who gamble. He walks his neighborhood, he knows people and people know him. He jokes and comments and circulates daily news. So he is bound by community customs and ethics. For example, one told us when we asked what makes a street seller good at his job, that besides being a talented seller, he must also have a sense of responsibility and be trusted. He said something hard to translate: "if you see a man devastated and nervous you must be careful or you will ruin him". But most people buy lottery tickets when they feel hopeful and lucky. One told us that he once won a lot. He bought a hotel for his brothers. And they left him on the street.
"Some play for the moment, some play professionally and some others are mad"
Organized by Bjørn Magnhildøen(ES/NO), Alex Zakkas (NL/GR), Joubin Zargarbashi (NL/UK/IR) and Zsolt Mesterhazy (NL) to bring works from Igor and Ivan Buharov (DE/HU), Chaise group (Facebook), Jagoda Dmochowska (NL/PL), Silvia Gatti (NL/IT), Ben Grosser (US), Tibor Horvath (DE/HU), Florian Kuhlmann (DE), Bjørn Magnhildøen (ES/NO), Zsolt Mesterhazy (NL), Karina Palosi (NL/HU), Dominik Podsiadly (PL), Predictiveartbot.com (WWW), Jasna Velickovic (NL/ RS), Alex Zakkas (NL/GR), Joubin Zargarbashi (NL/UK/IR).
http://bit.do/fqnZ5 – WannaTry?-for-Healing.pdf Home Edition 10,4MB!
Healing or Iasis was organized by https://tiltplatform.com/