Category Archives: Exhibitions
BrowserBased will take part in the */11th Athens Digital Arts Festival with _hyperlocal.
Also, with the kind assistance of Webmind, Luis Fernandez Rodil & Cafe Budapest, BrowserBased has organized a one time only parallel viewing of _hyperlocal @ ADAF2015 edition on Friday 22/05/15 in Cafe Budapest Amsterdam. Opening at 19:00.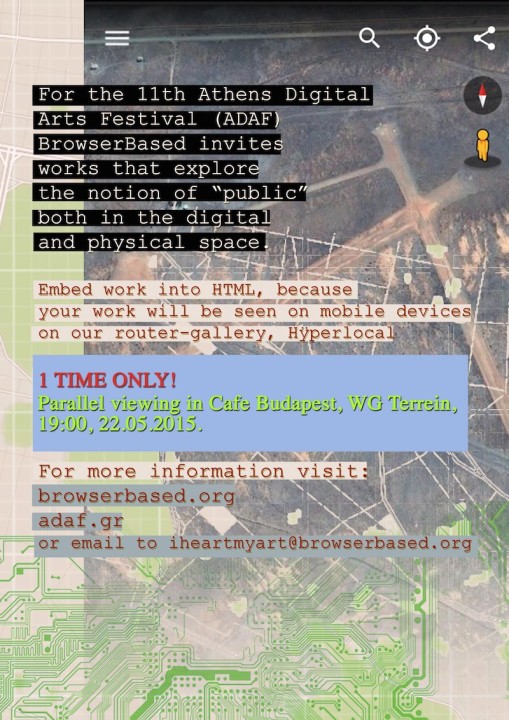 Dear BrowserBased groupies,
May we invite you all to send in requests for a booth at the Internet Yami-ichi / Black Market coming up here in Amsterdam on the 9 – 10 May. It's going to be an awesome mixture of rockstars and nobodies, the precious and the banal, online and offline, hard commodities and fleeting performances, the in- and outdoors, locals and internationals, the individual and commun
ities, art and non-art. But above all a shared Celebration of our Beloved Monstrosity the Internet.